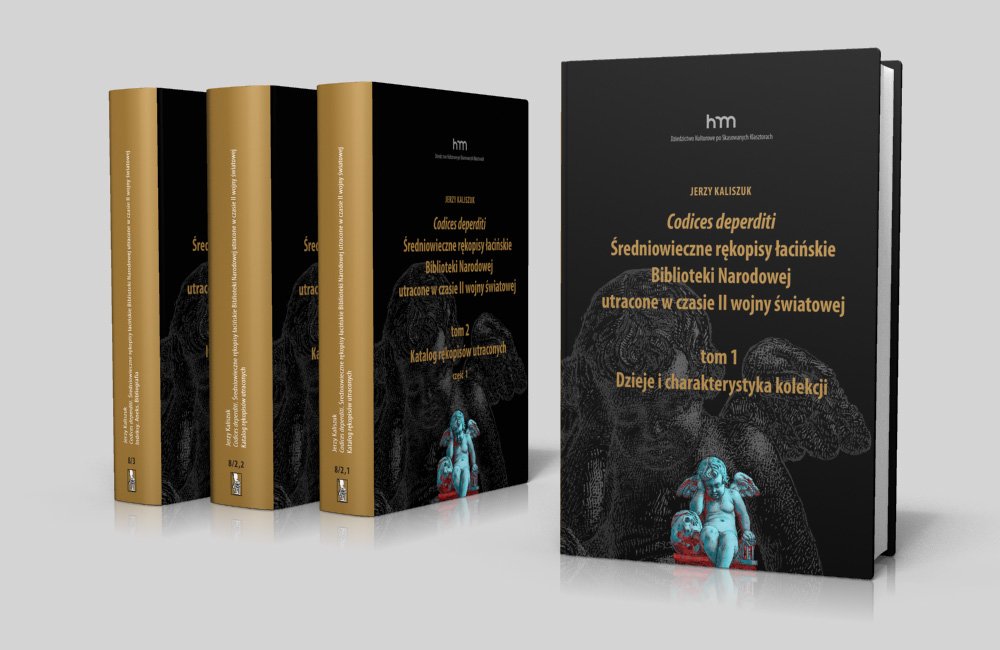 About the Project
This multi-volume publication describes 1445 medieval manuscripts from the National Library's pre-war collection which were burnt by the Germans in the Krasinski Entail Library's basements in Warsaw in 1944. It appeared as an eighth title in the Cultural Heritage Left Behind by Dissolved Monasteries series we prepared for the Wroclaw Society of History Enthusiasts.
Getting over nearly 147 publisher's sheets of varied text required enormous meticulousness and consistency in using styles. The project soaked up a lot of work and time, but the fact that we could make our own contribution to the national heritage fills us with pride.
Here you can read why this work is so important for the Polish national heritage.
DTP
Typesetting and text makeup